Niagara Falls Visitor Tourist Tips
Whether you're coming to visit -- for business or for pleasure-- (or your live here), this section has all of the travel information for Niagara Falls and area. Here's the information about local area attractions, hotels and accommodations, city maps, and more.


Here are SOME local items of interest. use the red
Niagara Falls Attractions Search
at right (or in the
bottom menus, if you are on a Smarthpone or table
)
Niagara Falls Attractions & Travel Services Business Directory
*
Niagara Falls Attractions
Here are some featured local attractions, museums, historical sites, and festivals:

Find Attractions
Attraction
Long Beach Country Club
Established 1971 with Putting green, and banquest facilities for 70

More Info


Attraction
Chateau des Charmes Wines
Château des Charmes was founded in 1978 by Paul Bosc, a fifth generation French winegrower. Paul and his young family arrived in Niagara in the 1960's with the idea that growing our own grapes was the best way to make fine wine.

More Info


Attraction
Fox Run Golf Course & Driving Range
Fox Run is the premier short game practice facilty in the region. Award winning greens and meticulusly manicured grounds make our facility a joy to play on for the most demanding golfers.

More Info


Attraction
Crown Bench Estates Winery
Permanently closed

More Info


Attraction
Kacaba Vineyards
Kacaba Vineyards Winery is a premium small batch winery located on prime bench land of The Niagara Escarpment in Vineland, Ontario.

More Info


Featured Listings
Add Your Free Listings
If you're not listed
If your business is not already in the FoundLocally directory (try the SEARCH box at the top), and you would like to be featured (randomly), add yourself to the Free Listings!

More Info


Niagara Falls Art Galleries
Here are some featured art galleries and stores selling paintings, fine art, prints, or sculpture:

Search Art...
Art & Galleries
464 Gallery
464 is a multipurpose art gallery, gift shop, and event space where Buffalo's local and emerging artists show and sell their work. The gallery houses regular rotating art exhibits and fun events with dedicated gallery and retail space for members.

More Info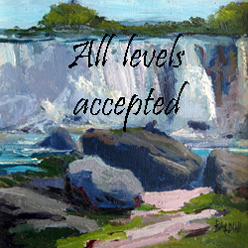 Art & Galleries
Baldini Painting Holidays
Outdoor ( plein air painting) and painting from life workshopsWorkshops held in the Niagara Region about 6 times per year.Check website for updates on workshops in all locations

More Info


Niagara Falls Festivals
Here are some featured local festivals, inlcuding family, music, cultural, and historial ones:

Find Festivals
Festival
Tours of Niagara Falls
Tours of Niagara falls offer informative, comfortable, guided tours of Niagara's best attractions, including historical tours, wine tours and much more! Limos, private tours, VIP admission and parking for many of Niagara's top attractions!

More Info