Niagara Falls Visitor Tourist Tips
Whether you're coming to visit -- for business or for pleasure-- (or your live here), this section has all of the travel information for Niagara Falls and area. Here's the information about local area attractions, hotels and accommodations, city maps, and more.


Here are SOME local items of interest. use the red
Niagara Falls Attractions Search
at right (or in the
bottom menus, if you are on a Smarthpone or table
)
Niagara Falls Attractions & Travel Services Business Directory
*
Niagara Falls Attractions
Here are some featured local attractions, museums, historical sites, and festivals:

Find Travel&nbsp:Agents
Attraction
Tours of Niagara Falls
Tours of Niagara falls offer informative, comfortable, guided tours of Niagara's best attractions, including historical tours, wine tours and much more! Limos, private tours, VIP admission and parking for many of Niagara's top attractions!

More Info


Attraction
Coyote's Run Estate Winery
Coyote's Run Estate Winery is a small, artisan winery located in Niagara on the Lake. Taste for yourself the difference between our Black Paw Vineyard and Red Paw Vineyard wines.

More Info


Attraction
Vineland Estates Winery & Restaurant
Established on an 1845 homestead, the 75 acre Estate planted with German Riesling vines has evolved into a world class winery and restaurant. Enjoy vineyard view dining. Winery, Restaurant and B&B Cottage

More Info


Attraction
Strewn Estate Winery
Located just outside Niagara-on-the-Lake, discover our award winning VQA wines, and monthly wine education events, or dine at the restaurant, or take a cooking class at Canada's only winery cooking school.

More Info


Attraction
Bissell's Hideaway Resort Camping-Waterpark-Cottages
An enormous One-Acre Pool, Big Run Giant Water Slide, and Splash Pad for children under 8 years old! Also zipline, rock climbing, mini-golf

More Info


Featured Listings
Add Your Free Listings
If you're not listed
If your business is not already in the FoundLocally directory (try the SEARCH box at the top), and you would like to be featured (randomly), add yourself to the Free Listings!

More Info


Niagara Falls Art Galleries
Here are some featured art galleries and stores selling paintings, fine art, prints, or sculpture:

Search Art...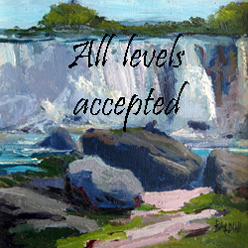 Art & Galleries
Baldini Painting Holidays
Outdoor ( plein air painting) and painting from life workshopsWorkshops held in the Niagara Region about 6 times per year.Check website for updates on workshops in all locations

More Info


Art & Galleries
464 Gallery
464 is a multipurpose art gallery, gift shop, and event space where Buffalo's local and emerging artists show and sell their work. The gallery houses regular rotating art exhibits and fun events with dedicated gallery and retail space for members.

More Info


Niagara Falls Festivals
Here are some featured local festivals, inlcuding family, music, cultural, and historial ones:

Find Festivals
Festival
Tours of Niagara Falls
Tours of Niagara falls offer informative, comfortable, guided tours of Niagara's best attractions, including historical tours, wine tours and much more! Limos, private tours, VIP admission and parking for many of Niagara's top attractions!

More Info